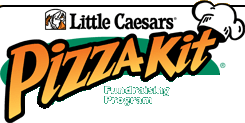 Monday March 26th, 2012 thru Sunday April 29th the Little Buckaroos Rodeo Association in Four Oaks, NC will be running a Little Caesars Pizza Kit Fundraiser to help raise funds for Autism Radio in the North Carolina Region to help families dealing with Autism and aslo the new Threapeutic Riding Center.
This is going to be a wonderful fundraiser event and in return the TOP 3 SELLERS will be rewarded with prizes in the form of Gift Cards to Wal-Mart.
The delivery date that is scheduled for the fundraiser are going to arrive on Tuesday May 8th and can be picked up from 4:00pm - 8:30pm.
Please help support a good cause!! As we continue to grow here in North Carolina, this fundraiser will be coming to your area.
If you do not live in the immediate area where this fundraiser will be taking place, please feel free to order online by clicking this link http://www.pizzakit.com/Product.aspx?shop=1&f=244608&s=111172
Please contact us via e-mail at martin.ertl@autismradio.org if you should have any questions.
THANK YOU FOR YOUR SUPPORT!!!!