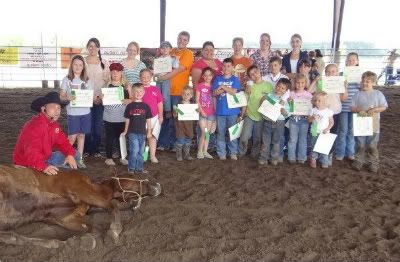 WE WOULD LIKE TO THANK ALL OF YOU THAT PARTICIPATED!
Bladenboro, NC - Saturday April 21st, 2012 was a wonderful day with beautiful weather for all the families to enjoy while children of all ages particiapted in the first large event to be held for Autism Radio since starting this year since the expansion process off of the Foundation based in New Jersey.
Turning K Performance Horses owned and operated by Kimberly Allen from Four Oaks, NC put together a Family Fun Show fundraiser to help spread awareness and build financial support for the families in North Carolina and Nationwide that are dealing with Autism on a daily basis.
The event brought in a good size crowd from different parts of the eastern side of North Carolina, and with the help of a generous family located in Bladenboro this event was able to take place rain or shine with the help of a covered arena that has been donated to Autism Radio for future events.
There was a lot in store for all the children, families and even spectators. The rodeo had a events such as Poles, Barrels (assisted), Barrels, Speed Barrels, Apple Race, Bloomer Race for all the children to compete in different age categories. The benefit was that it was all for fun and for the children to enjoy themselves. Bill Minchew, owner of Bill's Golf Carts and Bill's Equine Solutions performed with his special partners with JoJo and Chick and put on one great show for everyone to enjoy.
Thanks to the wonderful contributors and sponsors of Autism Radio, everyone had a chance to win different prizes through the help of raffle tickets sold during the event. Concessions were also available to keep everyone refreshed thanks to the Best Buy volunteer team.
All the children were presented with Certificates of Participation by Autism Radio, with specail presentations given to David & Ivey King, Bill & Lisa Minchew, JoJo & Chick and Kimberly Wood.
With the help from Dunn-Benson Ford, Aaron's, Best Buy, Golden Corral, Pepsi, Coca-Cola, Double LL Tack & Feed, Country Connection, Outback Steakhouse, 231 Market Printing,Tag Ur It, Gold Craft Trophies & Awards, Agri Supply, Bill's Golf Carts and many more it was great to see all the support from the businesses working together to make a difference in the Autism Community.
*More to come....